Report Cards go home
(Plan being worked on)
Spring Break! Be safe and enjoy :)
Dad returns home to see his son.
Check out the video!
School has been postponed until at least the end of Spring Break due to COVID-19. We want everyone to be safe, first and foremost. However, the learning must continue. Click

HERE

for resources from teachers at Dimon Magnet Academy. If you need help logging on to MCSD resources such as Clever, Google, and Microsoft 365, download this

DOCUMENT

. Student resources for each grade will be located

HERE

or you can click on "Student Resources" tab at the top.
Dimon's Mission Statement
The Dimon community of diverse learners takes pride in being highly competitive, resourceful and committed to creating a STEM school where students are inspired to be creative and equip students to achieve their potential.
Magnet testing opens on February 10 and ends April 15, for the 2020-21 school year. If you have any questions about this process, email Mr. Elliott at elliott.jacob.l@muscogee.k12.ga.us.
If you would like to do learning from home using Microsoft Office 365 or Google Apps, please download this document:
If you are interested in completing a STEM-Walk through Dimon, please email our principal Janet Sellers at sellers.norma.j@muscogee.k12.ga.us. She will be able to give you information on when you might be able to come see more about what we do as a STEM school.
If you would like to see pictures of our different events, click HERE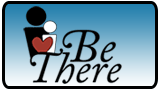 MCSD has adopted Peachjar, a FREE electronic communication system, to post e-flyers online and email them directly to parents and/or employees.
Muscogee County School District's homepage
A program that promotes parent involvement with their children.
Access Dimon's library and find out if the book you are looking for is available.
Dimon is proudly 1 of 6 schools in MCSD that is a Project AWARE school. On this website are resources to help support your student's mental well-being.