Dad returns home to see his son.
Check out the video!
The Dimon community of diverse learners takes pride in being highly competitive, resourceful and committed to creating a STEM school where students are inspired to be creative and equip students to achieve their potential.
If you are interested in completing a STEM-Walk through Dimon, please email our principal Janet Sellers at sellers.norma.j@muscogee.k12.ga.us. She will be able to give you information on when you might be able to come see more about what we do as a STEM school.
Please remember that school starts at 8:00. Doors open for breakfast at 7:15. Dismissal is at 2:30. Your child should be picked up by 2:50.
If you would like to see pictures of our different events, click HERE
MCSD has adopted Peachjar, a FREE electronic communication system, to post e-flyers online and email them directly to parents and/or employees.
Muscogee County School District's homepage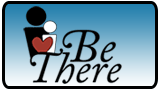 A program that promotes parent involvement with their children.
Access Dimon's library and find out if the book you are looking for is available.
Dimon is proudly 1 of 6 schools in MCSD that is a Project AWARE school. On this website are resources to help support your student's mental well-being.